Local Cub Cadet Dealer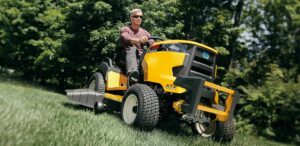 Intercoastal Car Care Center in Leland NC now sells Cub Cadet products!  We have a large selection of riding mowers, zero-turn lawn mowers, push mowers, string trimmers, pressure washers and more.   It is all in stock and available for you to see in person.  You can even demo one of these american built work horses!  Our customer service specialists are happy to help you find the perfect fit for your yard maintenance needs.
We chose the Cub Cadet brand because of its durability, outstanding performance, impressive warranties and overall innovation!  Cub Cadet is a great choice for anyone and we have financing available to help you get started on your lawn maintenance journey.  If you live in or around Wilmington and Leland NC, Intercoastal Car Care is your go-to for Cub Cadet and lawn care needs.  We are excited about the brand and are anxious to show our lawn mowers off!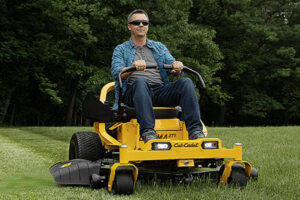 Our mechanics work on them too.  We are a Cub Cadet service center with access to genuine Cub Cadet parts.  If it is a warranty repair, we will hash out those details with Cub Cadet and get it fixed.  We recommend regular maintenance like changing the oil and spark plugs.  Here at Intercoastal Car Care, we can do that for you.   Although other repairs aren't necessary very often with such a reputable brand, we are here to assist if you need your Cub Cadet mower fixed.