Mechanic Services in Leland NC
Oil Change Services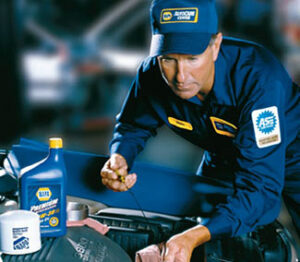 Routine maintenance repairs on your vehicle extends it's life.  Changing the oil is very important but at our oil change station, we do much more than that.  We check all of your fluids, top them off as needed and inspect other important filters for quality.  We test your car's tire pressures because having the right amount of air in your tires is very important.
We also visually inspect your brakes and keep an eye out for any other potential problems.  It's not about selling you more auto repairs, it's about keeping your car on the road and getting you from point A to point B.  We will do more than tell you what concerns there are.  We will let you know if it's a major concern versus a minor concern, so that you can make an informed decision.  Our auto repair facility is focused on your cars well being.
Oil changes help keep your vehicle's motor running smoothly and are more important than people give them credit for.
Auto AC Repair
Car AC repair can be expensive and nobody wants to replace the entire air conditioning system if they don't have to.  You might just need to have the AC recharged.  Having a mechanic that can diagnose your auto air conditioner components individually is very valuable.  If your car's air conditioner just needs freon, we can do a simple A/C service and check for potential refrigerant leaks.  Automotive air conditioner diagnostics can be tricky.  Intercoastal Car Care mechanics in Leland NC have the tools and know how to get it repaired right, the first time!   Let our auto repair shop take care of it for you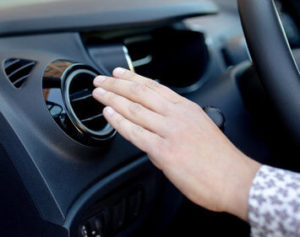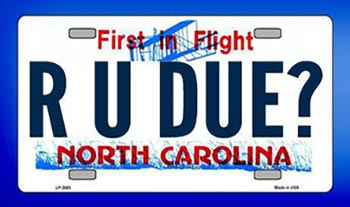 NC State Inspections
We are an official vehicle inspection station for the state of NC.  These state inspections are due every year within 90 days prior to renewing your vehicle registration.  Did you know that Brunswick county vehicles only need a safety inspection now?  We can do your New Hanover emissions inspections as well.
Radiator Repair
These days it usually makes more sense to get a new radiator instead of repairing the old one.  Plus, since we are a NAPA AutoCare Center, you get an extended warranty on any NAPA parts that we install.  A leaking radiator will make your car overheat, but sometimes it's a much easier fix.   We need to check your waterpump, radiator hoses, radiator cap and thermostat with a coolant pressure test before blaming it all on the radiator.   There are other reasons that your car could be overheating too, like a blown head gasket.   Whatever the cause, our mechanic will figure it out and fix it for you.  Intercoastal Car Care, auto repair shop Leland NC, has the tools to diagnose and fix that overheating problem.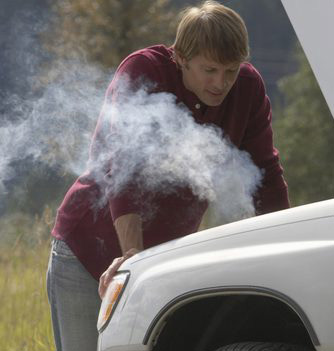 Brake Replacements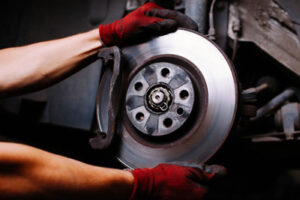 Not only can we save you some money on your brake pads, brake rotors, calipers and hoses, we can get you an extended and nationwide warranty on NAPA's high quality automotive parts!  Our certified mechanics have a wonderful habit of visually inspecting your brakes on any service we provide for you.  It is strongly recommended that you get your car checked out if the brakes are squeaking, the wheels are locking up, your brakes smell bad, the vehicle pulls to one side when stopping, the car shakes when braking, the brake peddle feels mushy or if it has been a while since you replaced them.  Your brakes are what stops your vehicle and are extremely important.  You don't want to wait for a failure to happen before you get them checked out.  Get your auto repair at Intercoastal Car Care!
Car Battery Replacement
Car batteries die unexpected sometimes and sometimes something else caused it.   It is a good idea to have your charging system checked over before buying a new car battery.  We will charge your battery and test it, sometimes it just needs to be charged up.   It is possible that something is draining your battery or maybe your alternator has gone bad.  Other parts like your starter, starter solenoid, battery cables and battery terminals can fool you into thinking you have a bad battery.    It is not always a cut and dry situation, so have the charging system checked at our Leland auto repair facility before replacing the battery.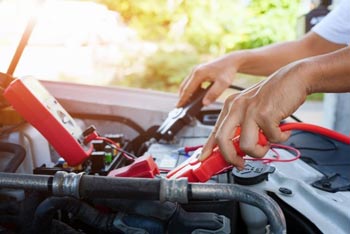 Cub Cadet Repairs
Bring your riding lawn mower in for regular maintenance or any repairs.   Our mechanics are trained to repair all things Cub Cadet.   We can even take care of your warranty repairs and have genuine Cub Cadet parts.  Routine maintenance like oil changes, filter replacements and new spark plugs is recommended each cutting season.   Our mechanics here in Leland NC are ready to get that Cub Cadet running like new.